The Manor at Market Square News
Doo-Wop Luncheon
Residents, guests, and staff members put on their blue suede shoes for a 50s-themed party at Manor at Market Square! Friends and family cruised in to Manor at Market Square for an afternoon of fun at the Doo-Wop Luncheon, where they enjoyed complimentary 50s snacks, root beer floats, and music and entertainment by Jeff Krick.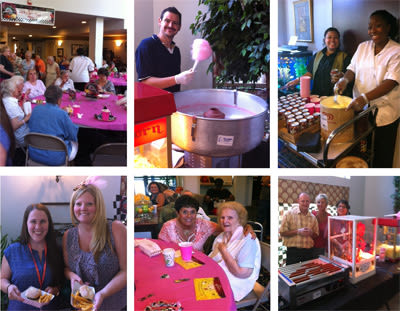 Celebrating Oktoberfest at Manor at Market Square
Seniors at Manor at Market Square celebrated Oktoberfest as they listened and danced to music provided by "Just Us" and they enjoyed delicious German treats including bratwurst, sauerkraut and German beer. Check out the article and video from this fun event! We'd love for you to join us at our next event! Visit our events page for our schedule of upcoming events!
It's a difference you can feel